Troops from several elite Russian military units along NATO borders have suffered 30 to 40 percent casualties in Moscow's ongoing invasion of Ukraine, a European defense official said, with veteran troops now being replaced by recently mobilized reserves.
NATO defense and intelligence officials are closely monitoring the performance and fate of key Russian units – expected to be at the forefront of any future Russian offensive against NATO in the Baltic region. Russian border; will be extended shortly once Finland joins the transatlantic bloc.
A European defense official who spoke to him News week on the condition of anonymity, given the sensitivity of NATO's intelligence-gathering methods, groups deployed from three Russian formations in Ukraine close to the border with Estonia and Latvia have been found to have lost between a third and a half of their original personnel have lost since the invasion began on February 24.
The 76th Air Assault Division, part of the famous Russian Airborne Forces, or VDV, is stationed in the town of Pskov, just 40 miles from the Estonian border. Members of the 76th were responsible for "clean-up operations" in Bucha, a Kiev suburb, during which many civilians were tortured and executed. Moscow still denies that the well-documented atrocities took place in occupied territories.
"Subunits of the 76th Air Assault Division are located in the areas of heavy battles: towards Kiev, later Izyum and Kherson," the European defense official said. News week. "It is very likely that the division suffered heavy casualties."
"We can determine that 30 to 40 percent of the troops deployed to the war in Ukraine are wounded, missing or killed. We estimate that in their home bases in Pskov and Cherekha, mainly conscripts and some contractors / officers remained," they said .
There have already been rumors about the bad fate of the 76th. That is what Major General Veiko-Vello Palm, the deputy commander of the Estonian armed forces, told in May News week that the formation "mainly conducted funeral processes for the soldiers who died in Ukraine".
Newly mobilized personnel forming two battalions — generally between 700 and 900 troops — began training at the 76th's home base in early October, the European official added. By the end of November, these units would be on their way to Ukraine or to the Ukrainian border.
Two other units are said to have suffered similar numbers of casualties. The Pskov-based 2nd Special Purpose Brigade – a Spetsnaz special forces formation and part of the military intelligence service GRU – was awarded honorary "Guards" status by Russian President Vladimir Putin in July for its actions in Ukraine.
The 25th Separate Guards Motor Rifle Brigade, a Russian army formation stationed in the city of Luga, was reportedly badly mauled during the Ukrainian counter-offensive in northeastern Kharkiv Oblast that stunned Moscow and liberated more than 500 settlements and 4,600 square miles.
Both the 2nd and 25th brigades have suffered "heavy casualties," the European defense official said. "We estimate potential losses to be 30 to 40 percent."
The demands of Russia's war in Ukraine have forced Moscow to move troops from border bases to the battlefields. In September, Foreign Policy quoted three unnamed senior European defense officials as saying that about 80 percent of the 30,000 Russian troops previously deployed along the Baltic and Finnish borders had been diverted to Ukraine.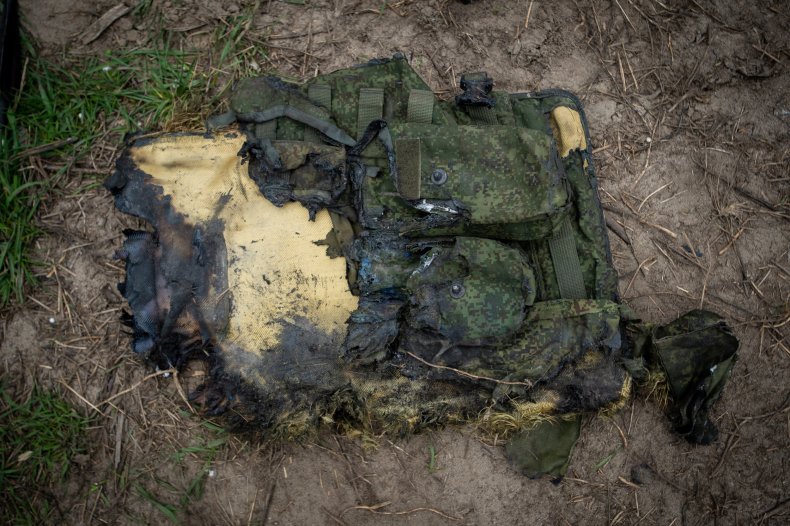 Said Kai Sauer, the undersecretary of state for foreign and security policy at the Finnish Ministry of Foreign Affairs, in October News week it could take "one to three years, really depending on how the war progresses, and also how the training of the new recruits takes place", for Russian frontier units to return to pre-invasion strength.
Sauer said Helsinki is closely monitoring the performance of units traditionally positioned along Finland's borders, some of which he said have suffered "serious casualties".
To date, Ukraine claims more than 90,000 Russian military casualties since February 24. Kiev closely guards its own casualty count like a military secret.
European Commission President Ursula von der Leyen sparked anger from Ukraine this week when she said that so far "20,000 civilians and more than 100,000 Ukrainian military officers" have been killed in the invasion. A spokesperson later said the figure of 100,000 included those injured, and that the figure came from unspecified "external sources".
Chairman of the Joint Chiefs of Staff Mark Milley said in November that about 100,000 troops were killed on both the Russian and Ukrainian sides.
News week contacted the Russian Ministry of Defense for comment.