JEFFERSON CITY — Missouri's marijuana legalization goes into effect Thursday, ending a 50-year effort to end prohibition and allowing individuals to legally possess 3 ounces or less of marijuana flower.
Consumers — defined as those 21 and older — may legally possess marijuana starting Thursday, but legal sales of marijuana at state-licensed pharmacies won't begin immediately, according to the Department of Health and Senior Services.
Medical marijuana dispensaries can apply to "convert" their licenses to extended licenses starting Thursday. DHSS spokeswoman Lisa Cox has said the state expects to begin the process of converting those licenses when regulations are filed.
The state will be forced to take action on conversion requests filed Thursday before Feb. 6. Cox has said that once the requests are approved, the state expects pharmacies to be able to open their doors to anyone 21 and older.
John Payne, campaign manager for Legal Missouri 2022, said marijuana sales are only allowed "within the regulated system," but he said simple possession will be legal starting Thursday.
"The decriminalization aspects do not depend on existing licensed sales," he said.
The state's more than 200,000 medical marijuana patients will be able to buy more marijuana starting Thursday.
The constitutional amendment increases patients' monthly allowance from 4 ounces to 6 ounces, Cox said. And the constitutional amendment allows patients to renew their cards every three years instead of every year.
"Patient applications processed from this date (December 8) and beyond will be valid for three years," Cox said. "Current ID holders will retain their existing expiration dates, which will not change as a result of Amendment 3 being passed."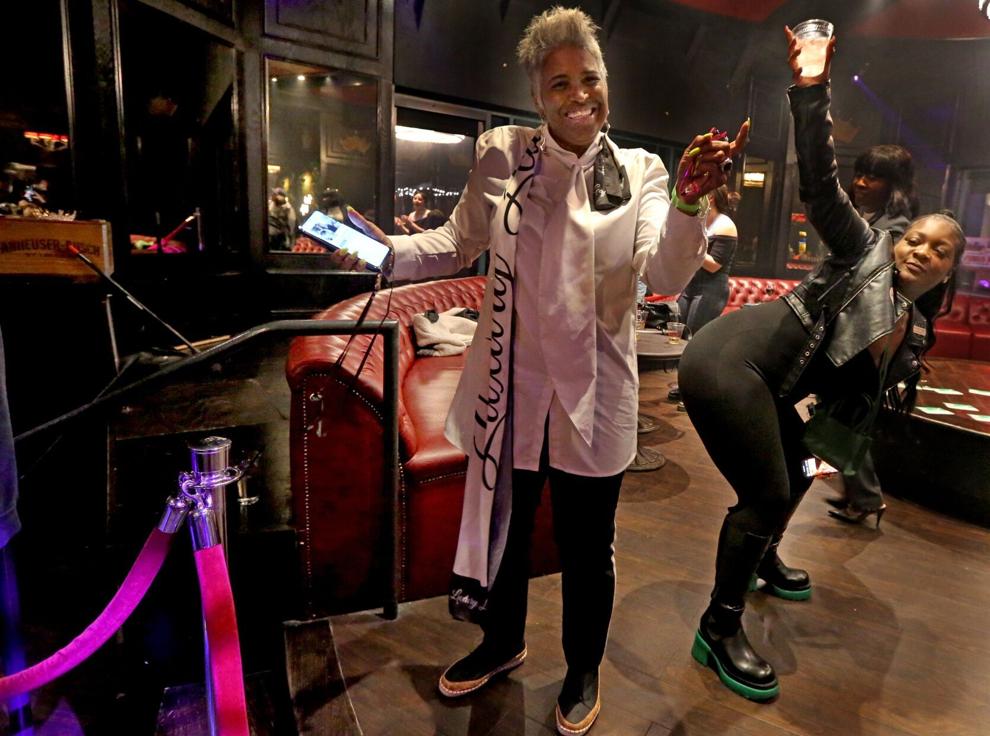 Missouri voters have legalized recreational weed in the state. Here's what comes next – when, where to buy and other important issues.
Marijuana remains illegal at the federal level, despite 21 states choosing to legalize recreational use.
Cannabis will still be banned on all four campuses of the University of Missouri System, the system announced in a press release Wednesday.
"Possession and use of marijuana remains subject to many restrictions under both constitutional amendments and federal law," the release said.
"Following a review of the federal Drug-Free Schools and Community Act and Drug-Free Workplace Act, the University of Missouri System will continue to prohibit the possession, use, and distribution of marijuana on college property, college leased property, and as part of university-sponsored or university-supervised activities," the release read.
The Missouri affiliate of the National Organization for the Reform of Marijuana Laws celebrated the legalization in a press release Wednesday, noting that Missouri had the oldest marijuana ban in the country.
State records show that in 1887 the Missouri General Assembly passed a law prohibiting "any house, room, or place" used for "smoking opium, hashish, or other deadly drugs." Hashish is concentrated cannabis.
The new law legalizing recreational use "will end most of the more than 20,000 arrests made each year in the state of Missouri for marijuana, the vast majority of them for simple possession," the release said, adding that black people are arrested at a higher rate than whites.
Starting Thursday, the state will also be tasked with expunging thousands of marijuana offenses, NORML said.
"I first attended a national NORML conference in August 1972," said Dan Viets, a Columbia attorney and the state's NORML coordinator. "Since then, I and many others have remained active advocates for the repeal of the ban on responsible adult use of marijuana. Article XIV is the culmination of decades of civic activism."
06 Oct 1887, Thu St. Louis Postal Service (St. Louis, Missouri) Newspapers. com