Things are tense in the royal family right now, as they await the bombshells Prince Harry may or may not drop in his explosive memoir, Reserve, which will be released on January 10, 2023. But before then, they will reportedly have to deal with Prince Harry and Meghan Markle's Netflix docuseries, as reports indicate that the streaming platform is looking to drop it as early as next month!
Prince Harry and Meghan Markle want Netflix docuseries postponed until after Christmas
The Duke and Duchess of Sussex, on the other hand, *doesn't* want it to come out next month – presumably wanting to process the ramifications of the memoir first – and are "at odds" with Netflix as they want it to be postponed to 2023. But as things stand, they don't seem to have gotten their way! "Harry just doesn't want it out before Christmas," a source said The sunadding that his team has "frantically asked Netflix to postpone production".
READ MORE: Prince Harry and Meghan Markle are reportedly 'panicked' and trying to tone down their Netflix show after the Queen's death
Prince Harry 'at odds' with Netflix as Sussexes want 'extensive' docuseries cuts #prinsharry #meghanmarkle #Royal family #royalnews

— Daily Express (@Daily_Express) November 13, 2022
Conflicting release date stories plus slack over 'The Crown' timing
The release date of the docuseries, which will be released as part of the pair's multi-year, $100 million deal with the streaming giant, has been hotly debated for months, with many conflicting reports circulating. The latest reports suggest that after the death of the late Queen Elizabeth II, the Sussexes wanted to cut back on their show in order to remove, and even rewrite, any negative comments about King Charles III, Queen consort Camilla Parker Bowles, Prince William and Kate Middleton. record some parts, but the production team reportedly didn't want this to happen as it would delay the release, so it's currently unclear if any changes were actually made. We therefore understand why the Sussexes and the royal family is nervous!
(If the latest reports are to be believed, Prince Harry was unable to make *any* changes to his memoir, but a note on the front cover reportedly confirms that everything was written before his grandmother's death. Will the Netflix docuseries do the same?, we wonder?)
75+ gift ideas for everyone on your holiday list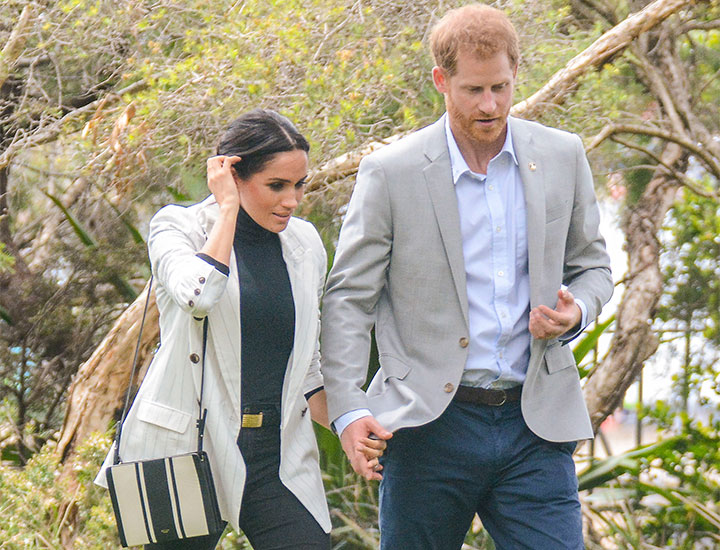 Splash News
Other reports suggested that Netflix would be happy to release the docuseries after season five of The crown, which itself is making headlines for all the wrong reasons. A scene that is reportedly not going well involves King Charles, played by Dominic West, when he was still the Prince of Wales, attempting a coup against his mother, played by Imelda Staunton, during a meeting with the former British Prime Minister John Major.
The scene forced Major to tell Mail on Sunday that the whole scene was a "barrel full of evil nonsense" and that no such encounter ever happened. Other controversial scenes in the fifth season are said to involve Princess Diana, played by Elizabeth Debicki, as the show covers the moments leading up to her death in Paris.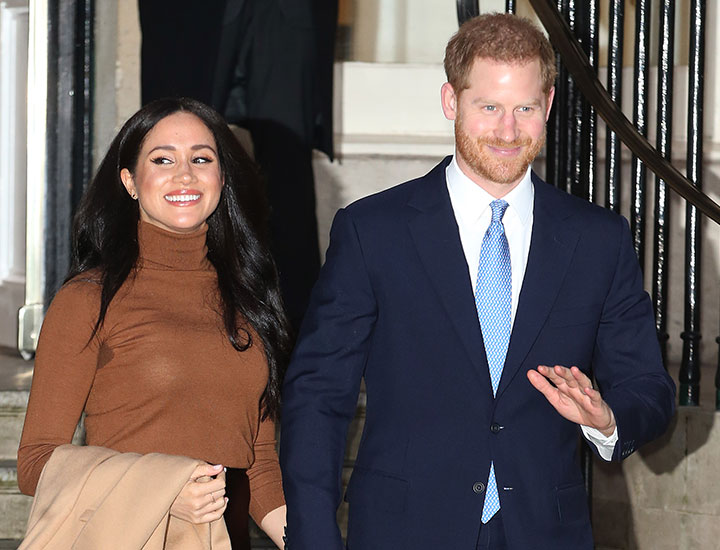 Splash News
What have Prince Harry and Meghan said about their Netflix docuseries?
The Sussexes haven't revealed much about what to expect from the docuseries, but here's what we *do* know. Prince Harry, 38, and Meghan, 41, were followed by cameras for months and most of the show had already been filmed before the Queen's death. They haven't discussed the ongoing drama over the release date, but they've both told fans what to expect when it eventually releases.
"Our focus will be on creating content that informs but also gives hope," the Sussex family said in a statement. "As new parents, creating inspiring family shows is also important to us. Netflix's unprecedented reach will help us share impactful content that unlocks action."
READ MORE: Prince Harry and Meghan Markle's Netflix show to air despite their 'panic' following the Queen's death
The Duchess of Sussex also spoke about the docuseries in a recent interview with Variety, and spoke highly of Oscar-nominated director Liz Garbus. "It's nice to be able to trust someone with our story – a seasoned director whose work I've long admired – even if it means it might not be the way we would have told it," said Meghan. "But that's not why we're telling it. We're entrusting our story to someone else, and that means it's going to go through their lens."
READ MORE: People are slamming Prince Harry and Meghan Markle for their new Netflix series – they can't be serious!