The splatoon series is widely regarded by fans as one of the coolest franchises in Nintendo's lineup, with style and modern sensibilities that any other IP in the catalog has even touched.
However, with Splatoon 3, it seems like Nintendo has taken a bigger step toward diversity and representation. As part of the recent live show, it was revealed that a new trio called 'Deep Cut' would cover the in-game news items, replacing the 'Squid Sisters' from Splatoon 1 and Pearl and Marina from the latter game. The group consists of Shiver, Frye and Big Man, with the former proving to be a popular topic of conversation among fans, many of whom believe that Shiver may be Nintendo's first major non-binary character.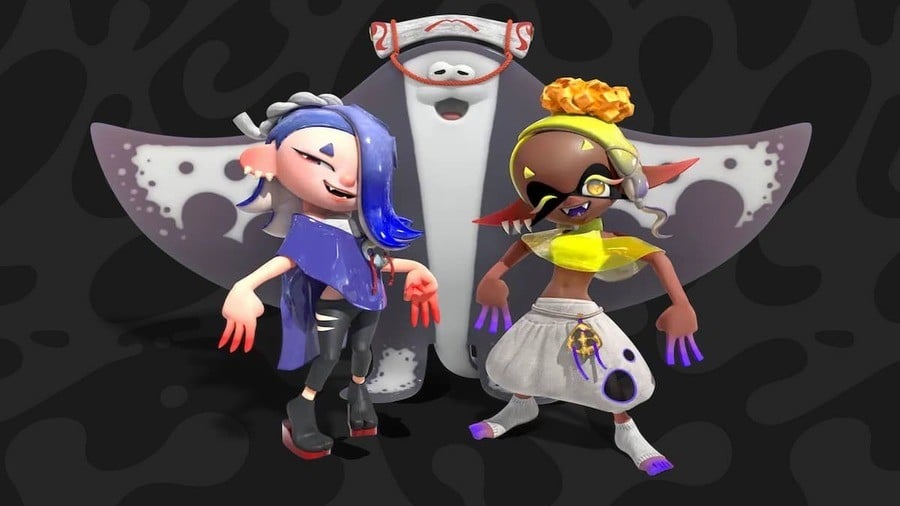 While not explicitly confirmed or denied by Nintendo itself, fans have noted that all references to Shiver so far have conspicuously refrained from mentioning their gender or using gender-specific references.
This seems to be consistent across all languages, with dialogues written to avoid having to conjugate adjectives or verbs in a way that explicitly indicates gender (as in French or Spanish, for example). Given the extensive work being done to localize games in different regions, it's almost impossible that this is a coincidence.
In addition, the Japanese text for the game never references Shiver with first person pronouns. Terms like 'atashi' (for feminine) or 'boku' (for masculine) are usually used, but again, a very conscious decision seems to have been made not to use such references. In reference to Frye and Big Man, both characters have been referred to by gender terms, with Frye specifically referring to herself as the "Eel Queen" in the French version of Deep Cut's introduction.
Many fans have commented positively on the possibility of a non-binary character in a huge Nintendo franchise:
In addition, fans noticed too that the game's logo and overall color scheme are remarkably similar to the non-binary flag, with extensive use of yellow, purple, white, and black, as demonstrated in the mock-up below. Of course, this could be a bit of a coincidence in the grand scheme of things, but it's a nice detail to note, either way!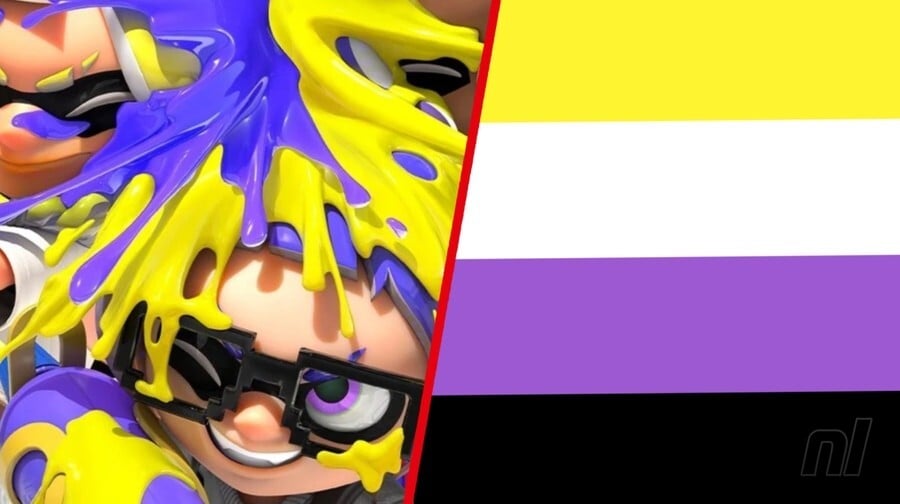 Indeed, if true, the introduction of a prominent non-binary character in Splatoon 3 would be a huge step forward for representation in Nintendo video games, and we're all for it!
What do you think of the characters introduced for Splatoon 3 so far? Happy to see Nintendo making progress? Share your thoughts in the comments section below and please remember our community rules when you do this!