A bipartisan proposal to strengthen the financial futures of key federal trust funds that help fund Social Security, Medicare and highway programs could play a prominent role in the debate over raising the U.S. debt limit in the coming months.
Congress has at least until early June to raise the debt ceiling and prevent a possible default on the national debt, which has led to a confrontation between Republicans and Democrats over spending levels. Efforts to secure the finances of various trust funds may play a role, as the Congressional Budget Office (CBO) predicted last year that three major trust funds will be exhausted in the next decade, subject to reform: the Highway Trust Fund in 2027, Medicare's Hospital Insurance Trust Fund in 2030, and the Social Security Old-Age and Survivors Insurance Trust Fund in 2033.
If those trust funds are depleted, they would no longer be able to pay benefits or fund projects at their current levels, resulting in a reduction in beneficiary payments and reduced funding for highway projects, as those programs rely solely on incoming funding. tax revenue from the insolvent trust funds. To prevent those trust funds from meeting that fate, a group of lawmakers introduced a bill that would create "bailout committees" in Congress to find financial solutions for those programs.
MAJOR SOCIAL SECURITY FUNDS MAY BE RAISED BY 2033: CBO
Known as the Time to Rescue United States' Trusts (TRUST) Act, the bill would establish congressional rescue committees focused on each of the federal government's major endangered trust funds — including the Highway Trust Fund, the Medicare Hospital Insurance Trust Fund, and the Social Security's Trust Fund. trust funds.
Each bailout commission would have a dozen legislators tasked with drafting legislation to extend and otherwise improve the long-term solvency of their respective trust fund. Two legislators from each party would have to support the bill being introduced by the bailout committee, and they would have 180 days to make recommendations, though they could do so anytime before that deadline.
Bipartisan bills approved by the bailout committees would receive accelerated consideration in both chambers of Congress, though 60 votes would still be needed to overcome the Senate legislative filibuster.
REPUBLICANS SOUND THE ALARM ABOUT SOCIAL SECURITY INSOLVENCY: TAXPAYERS CLEARLY SHOULD BE CONCERNED ABOUT RETIREMENT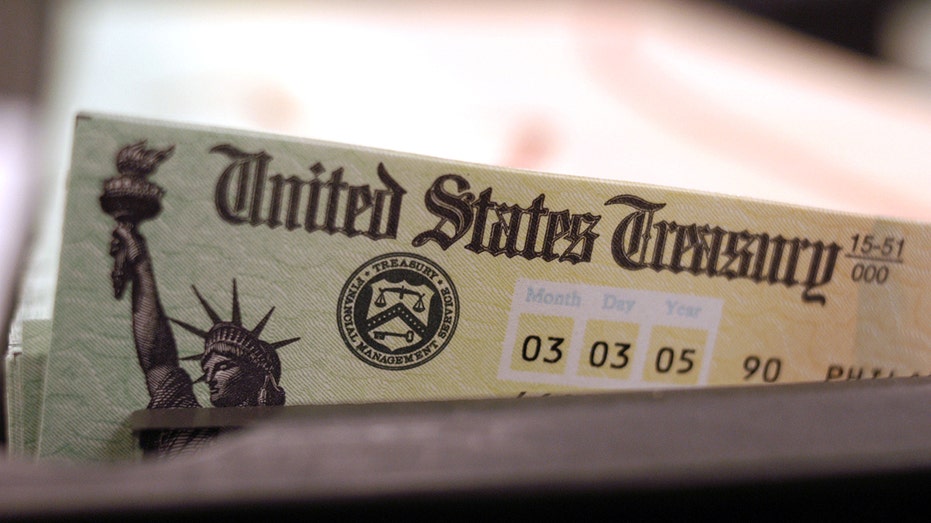 The TRUST Act was introduced by a bipartisan group of legislators led by Sens. Mitt Romney (R-Utah) and Joe Manchin (DW.Va.) in the Senate and Representatives. Mike Gallagher (R-Wis.) and Ed Case (D-Hawaii) in the House during the last Congress, and will likely be officially reintroduced in the near future as the fiscal debate heats up.
"It is critical that both sides come to an agreement on both curbing our debt and avoiding a catastrophic default," Romney spokesperson Arielle Mueller told FOX Business. "Senator Romney is encouraged that the TRUST Act has been discussed as part of a possible solution."
PENSIONERS FEEL THE IMPACT THAT SOCIAL SECURITY CHECKS WERE SHORT LAST YEAR: REPORT
In an interview on "Mornings with Maria" on the sidelines of the World Economic Forum last week, Manchin cited the TRUST Act as a way to keep Medicare, Social Security, and highway trust funds from dying.
"We're not getting rid of anything, and you can't deter the bejesus of people saying we're going to do away with Social Security, we're going to privatize, that's not going to happen," Manchin said. "But we should be able to solidify it so that the people who worked in it deserve it, and now they're going to get it and we're talking about that."
GET FOX BUSINESS ON THE GO BY CLICKING HERE
The Senate voted on the TRUST bill nearly two years ago, when it was considered a non-binding amendment to the resolution that allowed Democrats to scrap the $1.9 trillion U.S. bailout in a "vote-a-rama." through the budget reconciliation process. Senators passed the non-binding TRUST Act amendment by a vote of 71 to 29, with all 50 Republicans and 21 Democrats in favor, though it was ultimately omitted from the American Rescue Plan Act.
So far, the Biden administration has called for a "clean" increase in the debt limit that is not contingent on reforms of major federal spending programs. White House press secretary Karine Jean-Pierre said Monday that the debt limit should be raised "without conditions, and it should be done in a bipartisan way, as has been done many times before."