Spencer Sanders, QB, Oklahoma State
Oklahoma State quarterback Spencer Sanders is entering the transfer portal, he announced Monday. Multiple sources tell 247Sports that Sanders told several teammates on Monday he plans on exploring his options in the portal.  The 6-foot-1, 210-pound Sanders started for the Cowboys each of the last four seasons. He's thrown for 9,553 yards in his career to go along with 67 touchdowns against 40 interceptions with a 61.1 completion percentage. Sanders ranked as the No. 171 overall prospect in the 2018 class. He has one remaining year of eligibility thanks to the blanket COVID wavier that was given to all players during the 2020 season.
Hudson Card, QB, Texas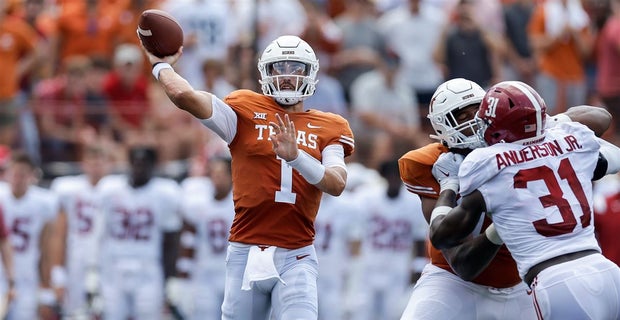 Texas quarterback Hudson Card can expect at least a half-dozen programs to pursue him, sources said. One of the top signal callers expected to be available in the coming days, Card stepped up for Texas often throughout the 2022 season in relief of Quinn Ewers under second-year coach Steve Sarkisian. Card completed 69.4% of his passes for 928 yards with six touchdowns and one interception this season, but is the odd man out with Ewers returning in 2023 along with the arrival of five-star freshman Arch Manning.
Card battled with Ewers for the Texas starting quarterback gig in the preseason. Ewers won the job in the closing hours, but Card quickly made a big impact when he stepped in against Alabama and kept Texas in the game against Nick Saban's then-No. 1 squad. Card completed 14 of 22 passes for 158 yards against Alabama while adding some big-time runs despite being hobbled with a foot injury.
D.J. Uiagalelei, QB, Clemson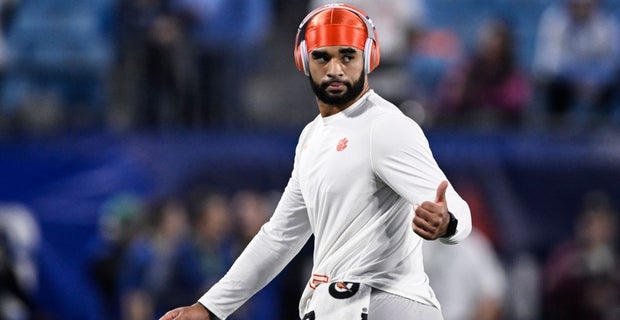 Clemson quarterback D.J. Uiagaelelei is in the transfer portal, sources told 247Sports, and his emergence on college football's makeshift free-agent market means a wealth of potential suitors will surface for his services. Clemson's starter each of the past two seasons, Uiagaelelei's future with the Tigers became cloudy following the ACC Championship Game after five-star freshman Cade Klubnik relieved him in the first half and got named the team's starter moving forward.
Uiagaelelei followed No. 1 overall pick Trevor Lawrence at Clemson in 2021 with nine touchdowns and 10 interceptions over 13 starts as a sophomore. This season, Uiagaelelei threw for 2,521 yards and 22 touchdown passes with seven interceptions for the Tigers, but concerns about his consistency lingered.
Devin Leary, QB, NC State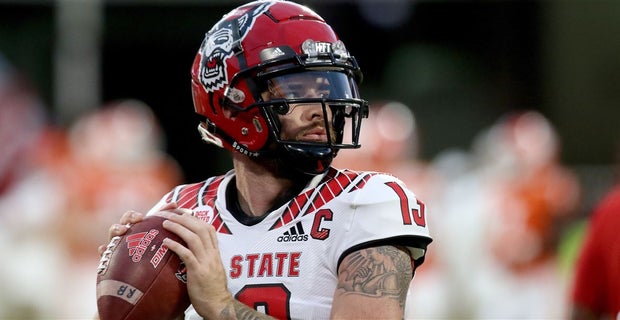 NC State quarterback Devin Leary's transfer portal entry was the first bombshell during what expects to be a busy day for college football departures. The ACC's preseason Player of the Year started six games for the Wolfpack before a season-ending shoulder injury.
Leary's suitors will reach double digits considering his talent level and career production. Leary tossed 62 touchdown passes during his time at NC State, including 35 as a sophomore in 2021 during a 3,400-yard season. Leary was the No. 16 quarterback in the Class of 2018 out of Erial (N.J.) Timber Creek.
"He's one of the more efficient passers in the country, doesn't turn the ball over and his arm is on another level," 247Sports director of recruiting Steve Wiltfong said Monday on 247Sports' YouTube show. "Certainly you hope he's heal and able to get back to the point he was at in that 2021 season at NC State where he was a Johnny Unitas finalist."
According to Pack Pride's Cory Smith, this announcement does not come as a surprise to most after the emergence of true freshman quarterback MJ Morris who, took over the reins of the offense following the team's bye week leading a spirited comeback on Halloween weekend against Virginia Tech. Leary and Morris represent only half of the total of four different players that got the start behind center for the Wolfpack at some point this season.
"A healthy Devin Leary can play damn near anywhere," Wiltfong said. "I don't know who's exactly who's in the quarterback market, but there could be some teams who aren't in the market (stand up) for a guy like Leary. He's a guy who's a real needle-mover if people find him 100% healthy and ready to go."
Fentrell Cypress, CB, Virginia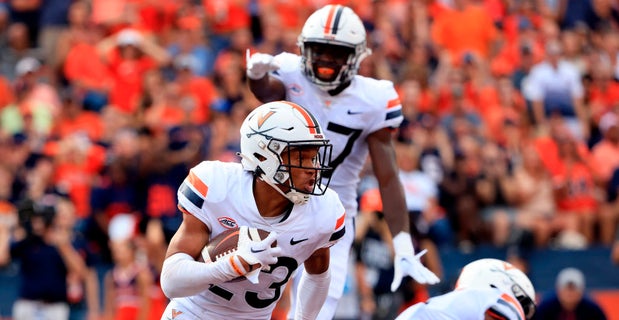 Sources tell Wahoos247 and 247Sports' Steve Wiltfong that UVA cornerback Fentrell Cypress is heading to the transfer portal as grad transfer. He was a second-team All-ACC this past fall. He led the ACC with 14 pass break ups and passes defended per game. The 1.56 passes defended per game are the fourth-most in the country. Cypress started all nine of the games in which he appeared and was credited with 39 tackles. 
Austin Stogner, TE, South Carolina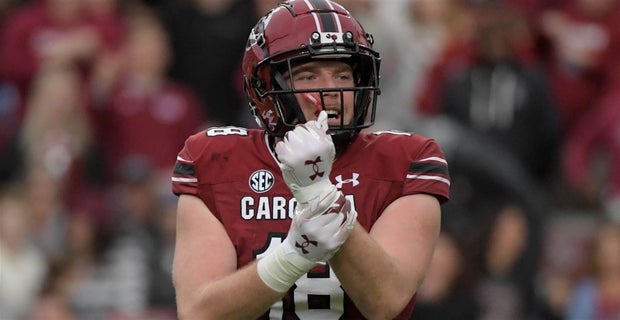 Austin Stogner caught 20 passes for 210 yards and a touchdown this season for the Gamecocks, who upsets two top 10 teams in November for the first time in program history. Stogner was a 2022 arrival at South Carolina from Oklahoma, following former teammate Spencer Rattler in last season's star-studded transfer haul in Columbia. He played three seasons at Oklahoma prior to joining the Gamecocks and is a pass-catching weapon on third down and was utilized the most in run-block schemes.
Dasan McCullough, LB, Indiana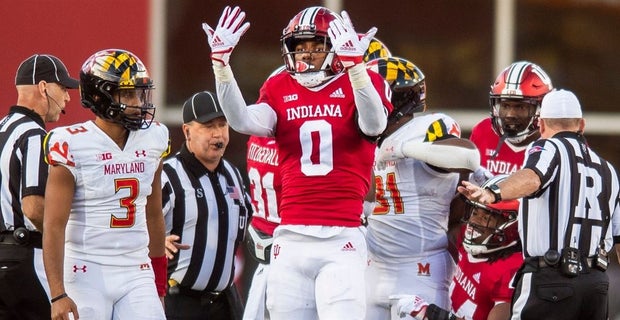 Per Peegs.com, the true freshman from Bloomington South H.S. earned Honorable Mention All-Big Ten recognition from the media following the 2022 season. In 12 games of action with four starts, Dasan McCullough recorded 49 tackles, 6.5 tackles for loss, four sacks, three QB hurries, and three pass break-ups.
"First off I would like to say thank you to Coach Allen, Coach Teegardin and the entire coaching staff at Indiana University for giving me a chance to play in front of my hometown," McCullough wrote on social media.
Dont'e Thornton, WR, Oregon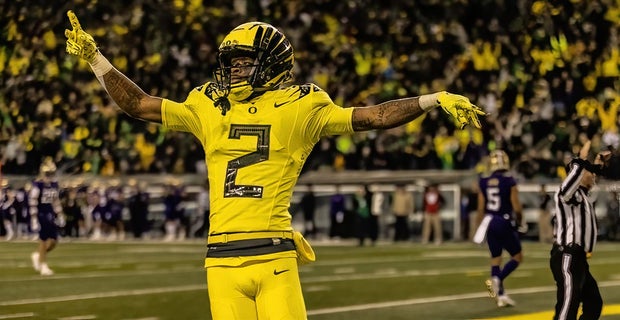 Per Duck Territory, Dont'e Thornton, was a highly touted four-star WR in the class of 2021, rated as the 57th-best player in the country. Thornton played sparingly as a freshman, just four games, but played in 11 games of the 2022 season. In the season's final four games, Thornton caught nine passes for 237 yards and one touchdown. Against Utah on November 19th, Thornton turned in the best performance of his Oregon career, catching four passes for 151 yards.  At Oregon, Thornton amassed 541 yards on 26 receptions and three touchdowns. The Baltimore native picked the Ducks over Penn State and Arizona State. 
Jeff Sims, QB, Georgia Tech
Jeff Sims was in and out of the lineup this season due to injury and completed 58.5% of his passes for 1,115 yards and five touchdowns against three interceptions to go with 302 yards and one more score on the ground. The Jacksonville (Fla.) Sandalwood product joined the Yellow Jackets as a three-star recruit in the 2020 class, although the industry-generated 247Sports Composite rated Sims as a four-star prospect. He is a dynamic playmaker and moves well with his legs, evidenced by his career rushing total over three years at Georgia Tech.
Graham Mertz, QB, Wisconsin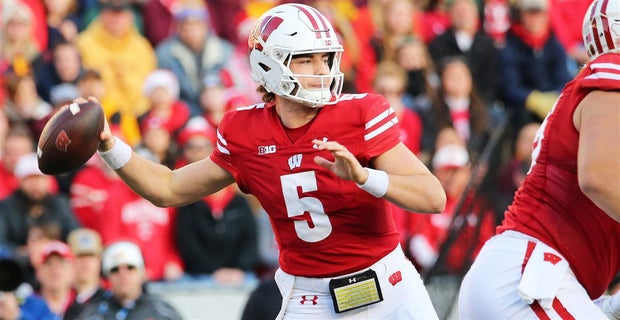 Per Badger247, after three uneven seasons as the starter, Graham Mertz announced plans to enter the portal, and that became official Monday. He is the first Wisconsin player to declare for the transfer portal since the Badgers announced Luke Fickell as head coach . Mertz completed 59.5% of his passes for 4,405 yards with 36 touchdowns and 26 interceptions over four seasons at Wisconsin. He played in 34 games and started 32 of them. Mertz set career highs in passing yards (2,136) and touchdowns (19) this season.
Tony Grimes, CB, North Carolina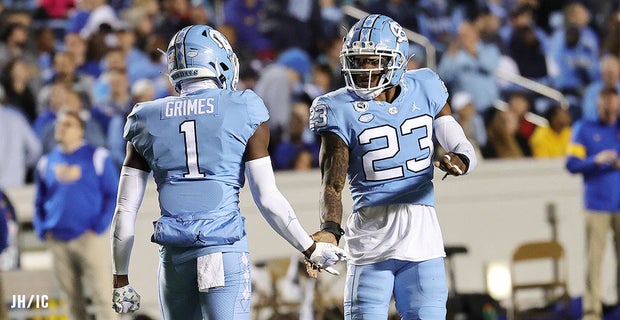 North Carolina cornerback Tony Grimes intends to enter the transfer portal, multiple sources tell 247Sports. Grimes' dad, Deon Glover, confirmed the news to 247Sports National Director of Recruiting Steve Wiltfong when reached by phone. Glover stressed that Grimes made the decision "this afternoon" to leave UNC. Glover said Grimes' priorities when picking a new school include "finding the best system fits", "who can develop the best" playing time and what the DB room looks like.  Grimes started in all but one game for North Carolina this season, posting 36 tackles and 7 passes defended. The previous year Grimes earned honorable mention all-ACC honors, finishing the year with 47 tackles and 2 tackles for loss.
Kedon Slovis, QB, Pittsburgh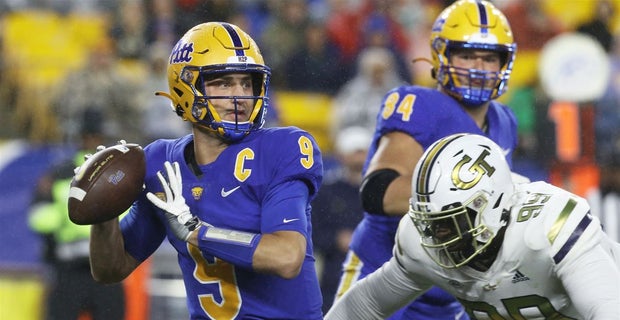 Pittsburgh quarterback Kedon Slovis intends to enter the NCAA transfer portal after just one season with the Panthers, he told 247Sports' Carl Reed. It is the second time for Slovis in the portal. He started his collegiate career with USC before transferring to Pitt last offseason as the Trojans underwent a regime change with the arrival of former Oklahoma Sooners head coach Lincoln Riley.
Slovis ended his lone season with the Panthers passing for 2,937 yards and 10 touchdowns against nine interceptions. The Panthers went 8-4 overall, one season removed from winning the ACC Championship Game. Slovis took over as QB1 for Pitt this year after Kenny Pickett departed for the NFL this past offseason. Pickett didn't go far, landing with the Pittsburgh Steelers.
Austin Reed, QB, Western Kentucky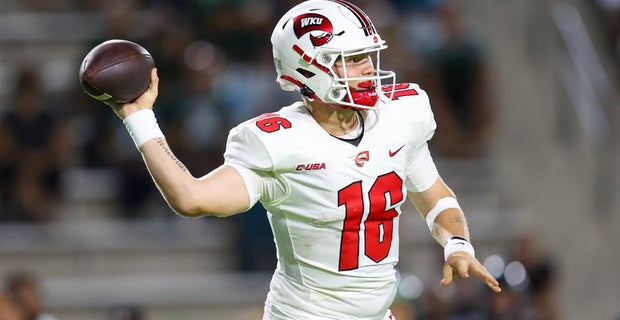 Austin Reed was one of the most prolific passers at the FBS level in 2022. He not only ranked second in passing yards (4,247), but was also second in touchdown passes (36) and second in completions (353). A native of Florida, Reed signed with Southern Illinois coming out of high school. He then transferred into West Florida where he led the Argonauts to a Division II national title in 2019 after throwing for 4,084 yards and 40 touchdowns. Reed contemplated staying at West Florida after signing an NIL deal with a local running store, but last winter he elected to test the transfer waters and ended up picking the Hilltoppers over BYU. Not many actually expected Reed to start for the Conference USA program, but he ended up beating out West Virginia transfer Jarret Doege in preseason camp and leading WKU to an 8-5 record.
LJ Johnson, RB, Texas A&M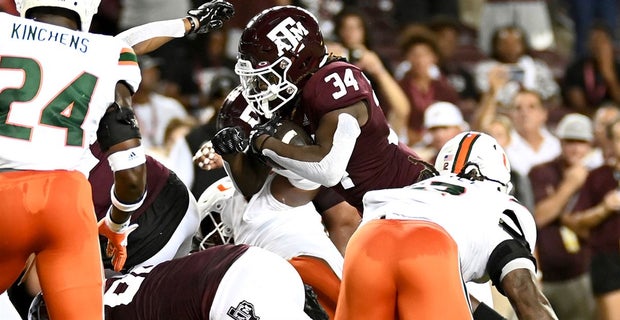 A redshirt-freshman, LJ Johnson played in six games this season off the bench. The 5-foot-10, 215-pound back carried the ball 10 times for 39 yards and two touchdowns. Johnson signed with the Aggies in 2021 out of Cypress (Texas) Cy-Fair High School. He ranked as the No. 53 prospect nationally, No. 3 running back and No. 9 prospect in the state of Texas. Johnson chose the Aggies over offers from over 40 other schools, including Alabama, Georgia, LSU, and Michigan.
Luke Altmyer, QB, Ole Miss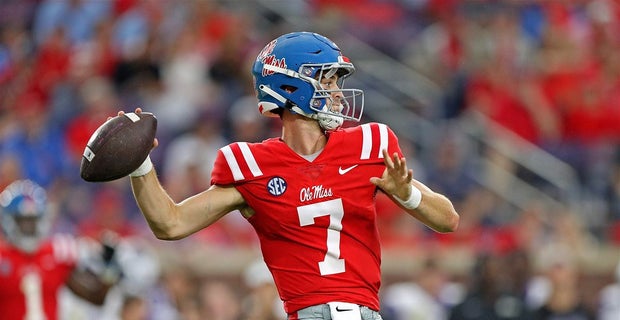 A talented backup quarterback at Ole Miss this season, Luke Altmyer battled USC transfer Jaxson Dart for the starting spot in September before Lane Kiffin ultimately chose the newcomer to lead. Per Ole Miss Spirit, Kiffin even went as far as to say that he had spoken with Altmyer and his family to develop a plan for the remainder of the season once Dart was named the permanent starter back in Week 4. That plan included Altmyer keeping his redshirt this season, as he only played in three games. He will have three seasons to play elsewhere and will be immediately eligible.
Malik Hornsby, QB, Arkansas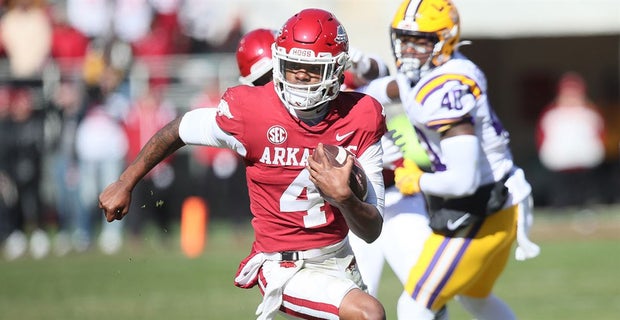 One of the SEC's fastest players, Malik Hornsby never had many looks at quarterback at Arkansas due to KJ Jefferson's surge as the Razorbacks' starter. He was planning on entering the portal this time last season, but Sam Pittman allowed Hornsby to come back to the team at his request. This time around, it appears Hornsby plans to look for opportunity and more reps elsewhere rather than stay another year at the SEC West program.
Justin Flowe, LB, Oregon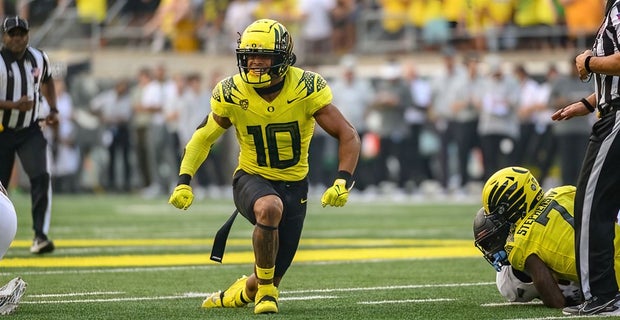 Oregon star linebacker Justin Flowe, a former five-star recruit, announced Monday his intention to enter the portal after a couple seasons with the Ducks. Flowe managed 35 tackles in 10 games this season as a key component for Dan Lanning's defense with the Ducks. The second-highest-rated recruit in program history, Flowe, is now searching for a new home. As a member of the 2020 class along with fellow five-star LB Noah Sewell, Flowe picked Oregon over his hometown USC in a thrilling recruiting war between the two Pac-12 schools. 
Jaheim Bell, TE, South Carolina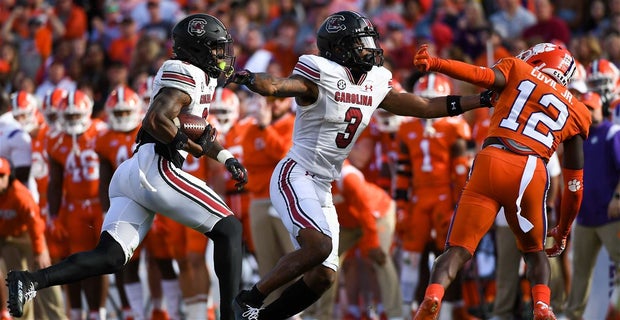 On Monday night, South Carolina Gamecocks tight end Jaheim Bell announced he would be entering the transfer portal, The Big Spur reported. Bell, who's been in the program since 2020, caught 25 passes for 231 yards and two touchdowns this season. He also rushed 73 times for 261 yards and three scores. Austin Stogner, Joey Hunter and Darryle Ware also entered the portal on Monday. The news from Bell was announced just before 10 p.m.